The demolition of a structure and buildings requires expertise, advanced equipment and a competent team. Franck Fer supports you in all your medium or large destruction projects, to allow you to consider upgrading and reconstruction in all confidence.
Franck Fer, between destruction and protection, 1552-certified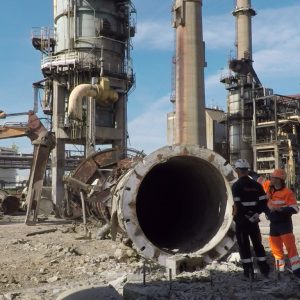 The destruction of a building or a metallic structure can be performed in different ways. The different techniques mastered by the professionals at Franck Fer allow them to adapt to all situations.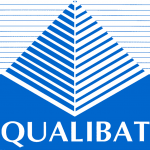 Sometimes it will be necessary to pay as much attention to the protection of peripheral sites as to the demolition itself. Our teams are fully aware of the safety standards and will prepare the ground accordingly.
It is also important for us to work while respecting the standards relating to the environment and French and European law. Franck Fer has to date many certifications, such as MASE or Qualibat and the certification 1552, assuring you of compliance with different regulations.
Franck Fer, skill at demolition techniques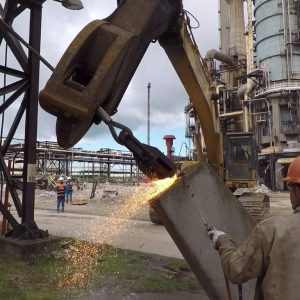 In order to adapt to all situations, we use many demolition techniques. It is important for us to offer you the most suitable solution for your site. Thus, we provide you with our skill and expertise. Our technicians are capable of performing demolitions manually, mechanically or even by flushing. We hold Qualibat 1112 and 1113 certifications (superior technical level of demolition
Franck Fer represents an ideal solution in the first stage of the revaluation of a space. Quality support and effective results.
Explore our other jobs related to demolition